INTERESTED?
Request a call here!

4 Reasons why Timely Medical Treatment is Important after an Accident
May 02, 2017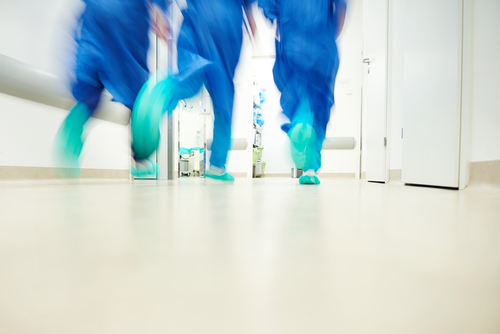 The importance of timely medical treatment can't be understated. Here's four reasons why.
Some injuries may not be readily apparent
At Marrick Medical, we prioritize healing and recovery. Your first priority as an accident victim is your health. Some car accident injuries do not present themselves immediately and could worsen without rapid medical attention. The symptoms of traumatic brain injury, for example, are often mistaken for adrenaline or stress following an accident. Even whiplash can take hours or days to show symptoms. As you'll see throughout this process, seeking medical treatment for your injuries is invaluable for your health and wellbeing.
Strengthen liability
The job of an insurance adjuster is to avoid paying unnecessary expenses. When it comes to a matter of liability – whose fault the accident was – insurance companies will drag the case out over a long period of time and look to pay as little as possible. This is especially true if the injured person doesn't have insurance or coverage for medical payments. The result is that some injured claimants will wait to seek medical treatment until liability has been established. By delaying care, the patient opens the door for the insurance adjuster and the defense attorney to claim that they must not really be injured because they didn't seek medical treatment right away.
Connect incident and injury with medical records
By delaying medical care, you make it more difficult to connect your injury with the incident/accident. Personal injury patients need to have a clear and uninterrupted chain of medical records that begin directly following the accident. If enough time passes, you may struggle to prove that your injury is actually related to the accident in question. Even if the incident and the injury seem obvious to you, they may not seem obvious to someone else, especially in the absence of medical records. It's also important to follow your physician's advice exactly and make any and all follow-up appointments.
You have the 'duty to mitigate damages'
In many states, laws exist that require the injured person to take reasonable steps to mitigate the injuries they receive – to minimize the damage. The injured person must seek medical attention in a timely manner and follow any medical advice they receive. From a liability perspective, this makes sense. If another party is going to be responsible for paying the medical bills, it is the responsibility of the injured party to make sure the injury is well documented. Failing to seek timely medical treatment may result in you being labeled negligent.
Getting Timely Medical Treatment without Insurance
Yes, it is possible to get quality, timely medical attention even if you don't have medical insurance. Marrick Medical is your accident claim solution. We have assisted over 30,000 patients, delivered over $150,000,000 in healthcare, and coordinated over 80,000 medical provider visits. To learn more about how we provide rapid access to world-class healthcare for personal injury patients, visit our homepage or contact us today.
Back To Posts