INTERESTED?
Request a call here!

Marrick has been recognized as one of the Best Workplaces in America by Inc.
August 16, 2022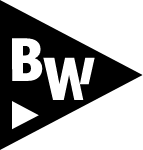 Marrick Named One of the Best Workplaces in America!
Greenwood Village, CO – (July 2021) Marrick, located Greenwood Village, CO, has been recognized as one of the Best Workplaces in America by Inc. for 2021. Marrick provides world-class health care to personal injury patients regardless of their financial state for patients around the country.
"Because of COVID, last year has been quite a challenge and to be recognized in this way is special, because it is about our people and what they do to make Marrick great. Marrick is nothing without its tremendous people. Our team has done a tremendous job in this difficult time maintaining Marrick's core values and our culture." Said Naul Manthe, Founder and President. "It still feels like we are just getting started and I know the team feels the same way…which is extremely exciting!"
The Inc. Best Workplaces measures a wide range of research-validated workplace factors that impact
employee engagement and satisfaction. Best Places to Work foster a workplace where employees
willingly go above and beyond in their work, advocate for the organization and intend to stay
into the future. Each nominated company took part in a comprehensive employee survey,
conducted by Quantum Workplace, that touched on topics including management effectiveness,
perks and how it fosters employee growth. Employees' responses, as well as an audit of the
organization's benefits, are used to determine the company's overall score.